Posted on
---
SENSATIONAL BROWNIE RECIPE
National Chocolate Week  is here, let's celebrate this yummy week with a fun and delicious gooey brownie recipe. Mini Bakers Club has prepared a special printable recipe to celebrate! Yippee!
Tools
Whisk
Spatula
Mixing bowl
Sieve
Baking tray (170x139x25mm)
Baking parchment
Wire rack
Ingredients
135g Unsalted butter, softened
160g Caster sugar
55g Cocca powder
50g Self-rasing flour, sifted
2 medium free range eggs, lightly beaten
20g chocolate chips
10g marshmallows
Toppings (optional - e.g pretels, sprinkles, chocolate beans).
---
STEP BY STEP GUIDE
1: Preheat the oven to 180°C/350°F/gas 4. Grease the tray and then line it with some parchment paper.
2: Cream 135g of unsalted butter and 160g of caster sugar together for a few minutes, until pale and fluffy
3: Next, add 50g of sifted self-raising flour and 55g of cocoa powder, then 2 free range eggs. Mix until well combined. Then, fold in your marshmallows and chocolate chips.
4: Pour the mix into your lined baking tray. Use the spatula to scrape the sides of the bowl, to make sure you get it all in.
5: Bake the brownies for 20-23 mins, until they feel springy on top and a skewer inserted into the centre comes out slightly wet.
6: As soon as the brownies are out of the oven, press in any toppings you might have. Allow to cool for 15 mins, then remove from the tin and cut into 12 pieces using a sharp knife.
---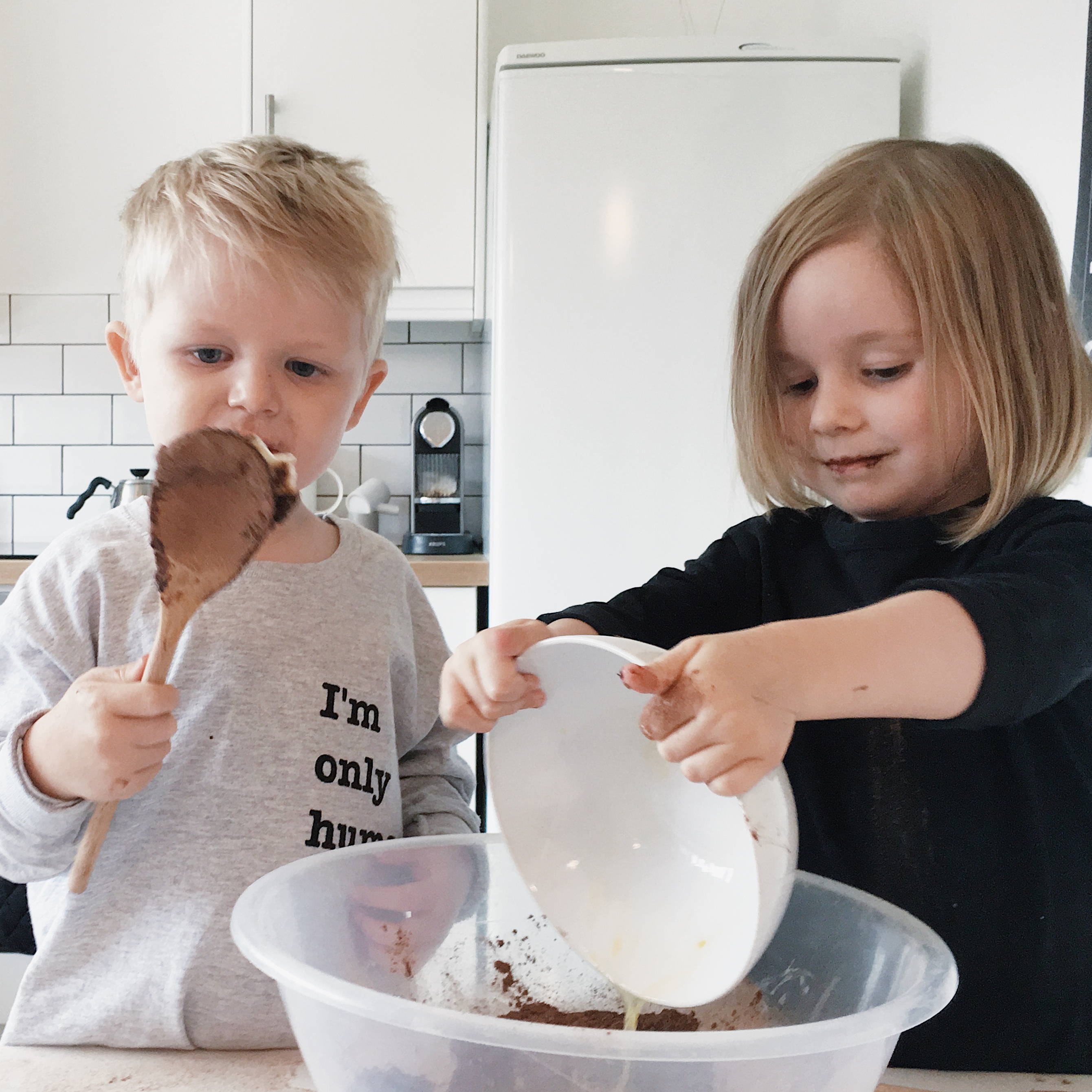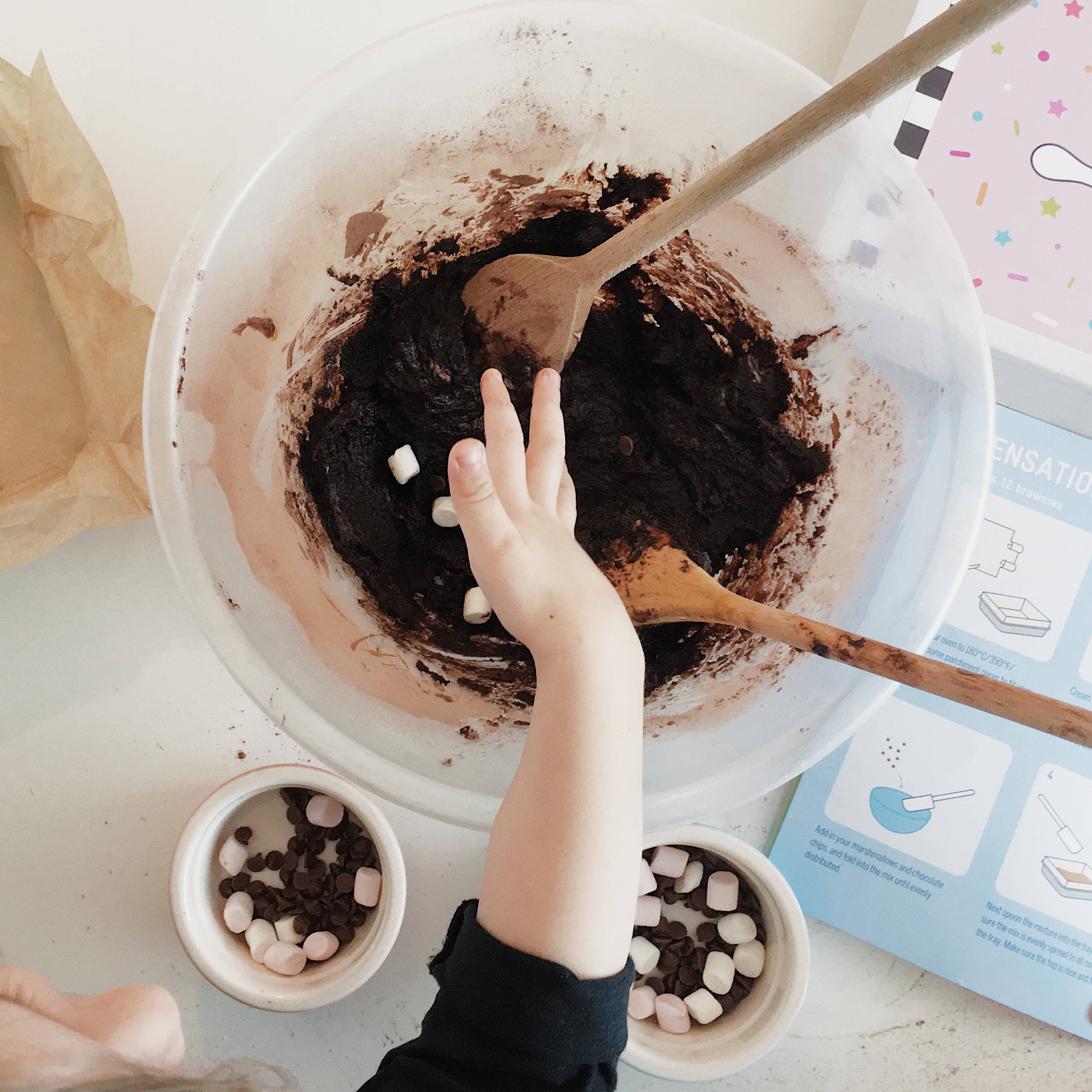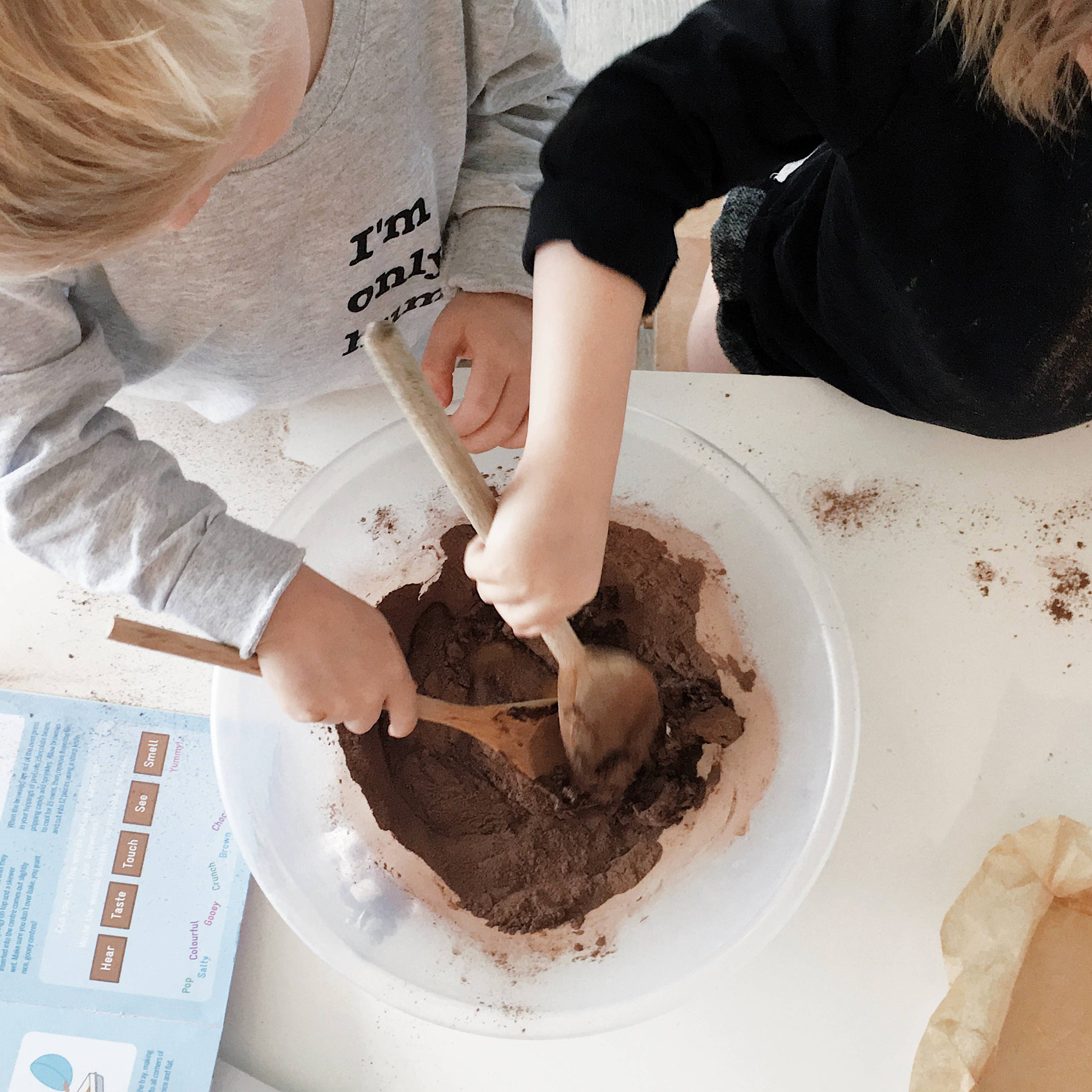 ---
We have handpicked some of our baking kits that we think are just as fun as our Sensational Brownie recipe. Even better these kits come with everything you need, including the decorations, all you need to do is add eggs and butter! Yippie!